Jennifer Chopchik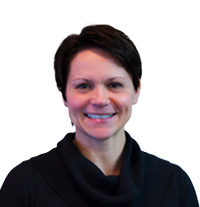 Jennifer Chopchik
Accounting Services
Jennifer rejoined the firm in 2013 after a ten year hiatus to provide administrative and bookkeeping support. She has extensive experience with all administrative tasks having worked in both accounting and financial planning sectors for 16 years. She is the friendly voice that greets you when you call Chapman, Sanger & Associates LLP.
Jennifer has a human services and office administration educational background from Fanshawe College in London, ON.
Jennifer lives in Leamington with her husband and family. You can often find Jennifer running between arenas, soccer fields or baseball diamonds.