Margaret McLean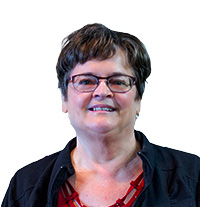 Margaret McLean
Senior Manager
Margaret is a long time employee of Chapman, Sanger & Associates LLP. She has experience in financial statement preparation, income tax, bookkeeping and estate returns.
Margaret believes in the best client service that she can provide. She listens to the clients requirements and then meets their needs to the best of her ability.
Margaret has been involved in the following organizations United Way, South Essex Comminity Council, Heart & Stroke and Canadian Cancer Society.