Barry Willson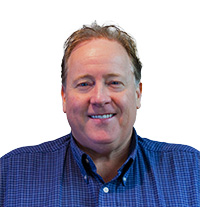 Barry Wilson
Senior Manager - Hons. B. Comm.
Barry joined LSCA LLP in 2005 as a Senior Manager. With over 18 years of public accounting experience, Barry brings a broad range of knowledge to our clients and helps to meet their ever-changing needs.
Barry received his Honours Bachelor of Commerce degree from the University of Windsor in 1990 and has extensive experience in providing assurance and accounting services for small to medium sized companies including owner operated businesses and farming. The services he provides include entrepreneurial, personal tax and business advisory to a wide range of clients in various industries.
Barry is a proud father and husband who is active in the local community coaching youth in sports such as hockey, baseball and soccer. He is also active as a volunteer in supporting local groups such as Scouts Canada, the Kingsville Soccer Association as past treasurer and board member, the Kingsville Food Bank, the Heart and Stoke Foundation and the Royal Canadian Legion.